Welcome to Art Therapy Resources. We aim to provide you with the best in practical art therapy resources.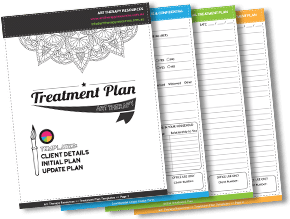 Our art therapy resources cover the below areas:
Our business resources cover the below areas:
Frequently asked questions
What is this website about?
We provide art therapy AND business resources for those in the mental health field.
Why do I want to join?
Running a therapy business is hard work involving clients, business marketing and professional development. We aim to provide high quality resources to help you master all 3 areas in your professional therapy business.
Who is this website for?
Art Therapists and Mental Health Professionals will find useful resources here to help engage clients in therapy sessions using creative approaches. We try to tailor our resources to those who are running their own business.
How do I contact you?
You can email us at any time on info@arttherapyresources.com.au and we will get back to you within 48 hours.