SCROLL TO DOWNLOAD THE IDEAL CLIENT CHECKLIST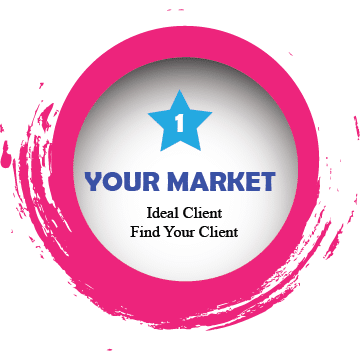 IDEAL CLIENT Defining your ideal client provides many benefits for your business. Its enable you to develop a focused message that is extremely useful and feels personal to your client.
Defining your ideal client also helps you make better decisions for advertising as well as creating specific content for your client.
When you truly know your ideal client, you are able to provide them with a personal service that makes what you do have an incredible impact.
FIND YOUR CLIENT Once you have defined your ideal client, you can then research the best places to find your client – both online and offline. This helps you pinpoint your marketing and make sure your business is visible in the best places. Eg. Facebook advertising demographics.
STRENGTHS / WEAKNESSES Analysing your strengths and weaknesses is important for both your professional therapy skills and business skills. When your strengths meets your ideal client, it is a perfect match!
Defining your weaknesses allows you to decide whether to improve specific skills or instead outsource tasks to others so you can focus on delivering what you are best at.
COMPETITOR ANALYSIS Understanding the strengths and weaknesses of your competitors provides you with insight on where your business shines or where it may need to improve.  You are also able to engage in best practices which ultimately ensures you are delivering quality services to your clients.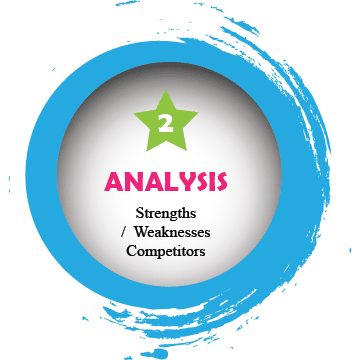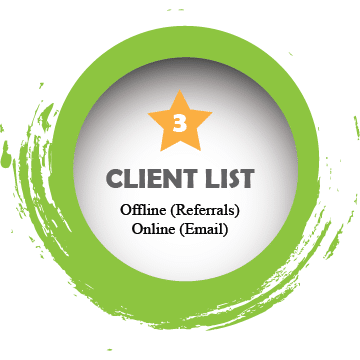 OFFLINE (referrals) Marketing your therapy business requires a combination of direct advertising as well as referrals through industry contacts. Effective referral methods include fellow therapists, GPs, community outreach centres, solicitors, community support groups and professional associations.
Make sure you always have marketing materials (eg. business cards) available to give to industry colleagues. As part of your client intake process, it is beneficial to ask how the client found your business as it may indicate one of your networks is directing most of your clients to you.
ONLINE (email) The online world of marketing can often seem overwhelming with many different portals to connect, from your website to social media, as well as professional networking sites. Developing your email list means you always have instant access to your clients to keep them informed about your business. Email provides you with access to your customers if you want to research potential changes to your business, such as business hours, or the services you offer.  This direct contact also allows you to be personal and target your customers with purposeful content.
SOCIAL MEDIA can often be seen in a negative context in terms of time wasting and distraction, however in terms of business, social media has replaced old marketing strategies such as Yellow Page and newspaper classified. Social Media allows you to stay connected to your customers at an instant where you are able to deliver audio and video messages to your customers. Social Media also provides your business with an online presence that potential clients can use to authenticate your therapy expertise. Because of the flexibility of delivering content via Social Media, you can share helpful information around mental health instantly.
PROFESSIONAL NETWORKS Utilising professional networks online allows you to stay connected with developments and best practices in delivering therapy services. You can develop business relationships and make new contacts with industry colleagues with expertise in your area of therapy. Often you can also receive discounts on education, publications and conferences.  Professional networks realise the importance of educating the general public about the importance and benefits of your industry, and will act as a contact point that will share and advertise your business information. Professional networks also provide support systems that provide you with assistance in conducting your business, whether it be providing guidance on ethical issues or providing information to purchase indemnity insurance.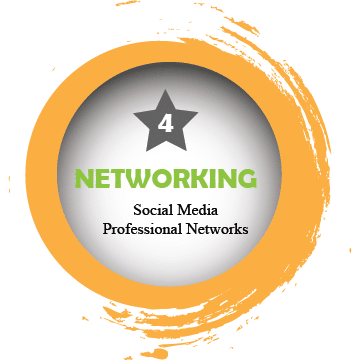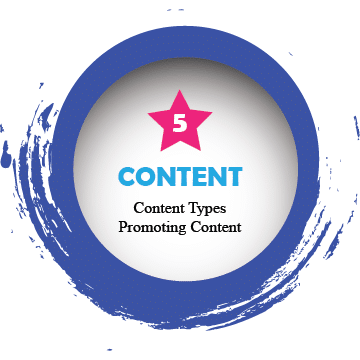 CONTENT TYPES Developing content on your website can range from providing basic information pages about your business, all the way through to lengthy posts on a blog. Developing content on your website through a blog or resource page allows you to develop knowledge and authority in your field of therapy that clients can use and rely on. By providing content, you can educate, inspire and directly market your business services through a multitude of different content types. This can include articles, e-books, videos, audio files, images, surveys, success stories, resources, tools and so much more.
PROMOTING CONTENT Once you have developed content on your website, it is important that the content is seen. You can promote content through passive sharing methods or direct advertising methods. One piece of developed content should be promoted and marketing directly through email as well as on multiple social media platforms. You can choose to repeat the same content promotion across all platforms or slightly alter your content on different platform to see which method of content (eg. Audio, video, written, graphic etc) is more effective. Promoting content provides direct benefits to your business through increased traffic to your website but it also provides valuable insight into what type of content your readers prefer.
SETTING GOALS Marketing requires a consistent approach to ensure your business is always visible to potential clients. Setting goals and marketing plans allows you to formulate a consistent approach to your marketing efforts. Your goals are the starting point of your marketing plan and provide you with a guideline on how to best direct your marketing efforts. Setting goals and a marketing plan also forces you to focus your efforts on where you want to grow, whether it be by revenue or business exposure in the marketplace. The cumulative effect of of goal setting and planning with your marketing activities will result in reaching your business income and growth goals
USEFUL TOOLS Once your marketing plans are established, you can utilise a number of tools and resources that will help you create, streamline, and deliver your activities. This includes managing your social media updates, conducting customer research and utilising website tools to improve your ranking in search results when a potential client is looking for your services.  There is also a large number of resources and tools available to help you create your marketing information including image creation and templates for content creation. The key to success with your marketing plan is to utilise technology to reduce the time you need to spend on tasks outside of your therapy business.