THIS POST INCLUDES:
1. What are Brand Image Assets
2. Benefits of Brand Identity
3. The Image Assets You Need
4. An Example of Brand Image Assets
5. Free Download Social Media Image Asset Size Guide
WHAT ARE BRAND IMAGE ASSETS
Brand image assets refer to the visual images that you use when marketing your company. If you aren't sure what brand image assets are, it can be explained by the term itself:
Brand – mainly relates to the visual representation of your business. This includes the logo, tagline, fonts, colours and style.
Image – this refers to all of your marketing materials that are images including logo, social media graphics, and advertising
Assets – these are your resources which in this case refers to the actual file images
Creating brand image assets represents an entire visual package of all of the items that you will use to portray your business to the public. Once you have created the initial style of your brand, this will then be applied to all future image assets that you need so that your business image is visually consistent.
BENEFITS OF BRAND IDENTITY
Having visual consistency for your business brand is an important consideration to building your business. Your visual business image represents your business and its values to your potential clients.
Having an established business brand helps in a number of ways:
Makes your business look professional
Makes your business unique amongst other competitors
Helps convey your business identity to potential clients and industry networks
Builds loyalty and trust
Conveys your business values
Makes your business memorable amongst many offline and online platforms
THE IMAGE ASSETS YOU NEED
The type of image assets you will need to create depends on how your business operates. If you operate and advertise within your local community, then you will require items such as business cards, letterheads, and office signage.
If you operate and advertise online, then your image assets will include images for your website, social media, and online advertising.
Below is a list of some of the assets you may need over the course of your business for both offline and online purposes:
OFFLINE:
Logo
Letterhead
Business card
Brochures
Labels
Promotional products – pens, mugs, bags, stickers etc
Flyers, leaflets
Invoices
Signage – office, car
Stamps
Workshop materials
ONLINE:
Website images

Logo
Headers
Blog featured images
Favicon
Icons
Hero images

Social media

Profile images
Headers
Covers
Thumbnails
Templates
Video overlays
Image overlays
Watermarks

Documents
Letterheads – headers, footers
Ebook style guide
Newsletter style – headers, footers
Ecourse images and documents
AN EXAMPLE OF BRAND IMAGE ASSETS
Below are some example of branded image assets from Art Therapy Resources to illustrate how you can create a cohesive set of brand image assets and use them across various platforms:
Website Logo


Facebook Header
Twitter Header
YouTube Header
Ebook, Document, Workbook, PDF handout header



Favicon
Facebook profile
Twitter profile
Instagram profile
Pinterest profile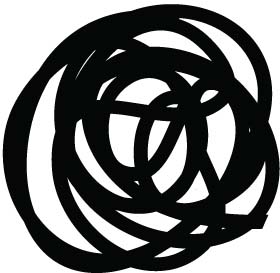 Email Signature



Letterhead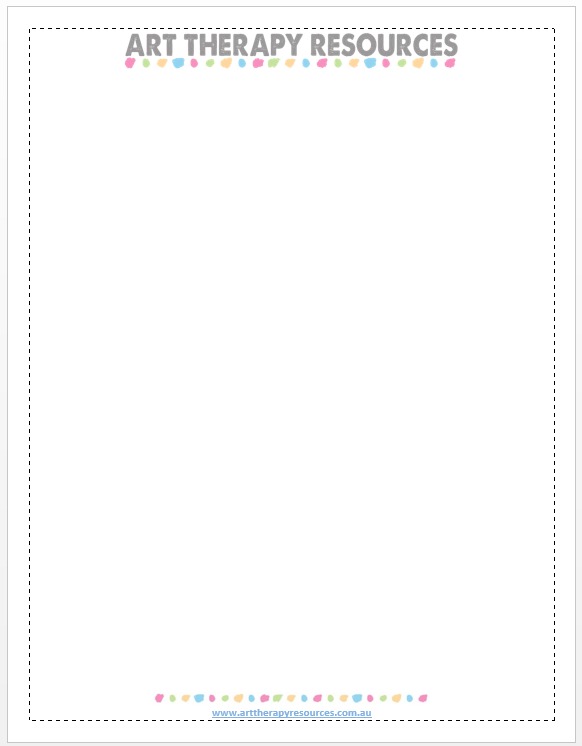 Social Media image templates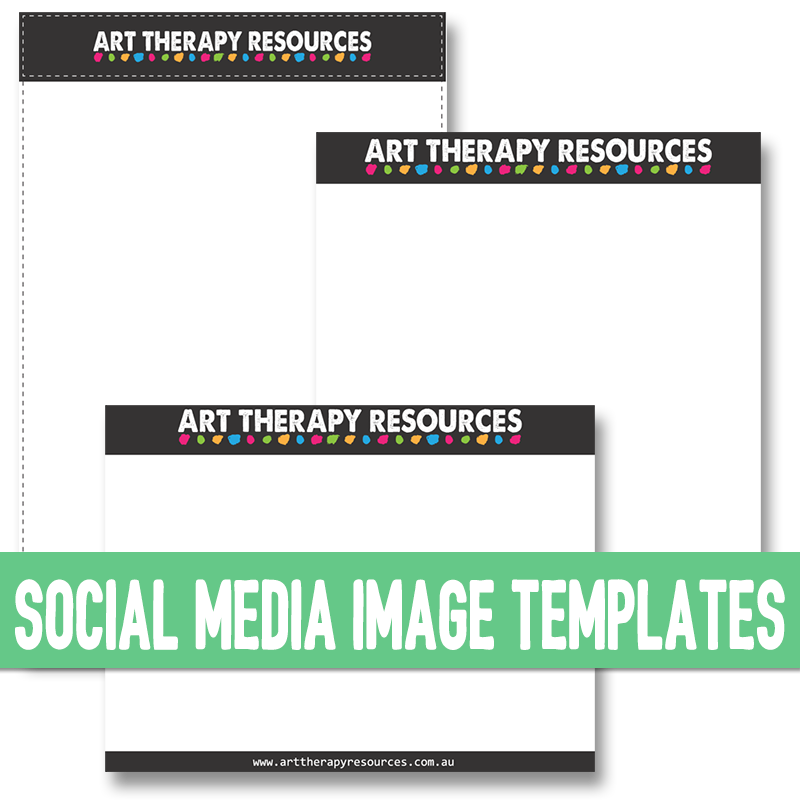 ————————————————————————————————————————————————–
Need help with creating your brand image assets?
If you need help to create your brand image assets, we have 2 options available in our store.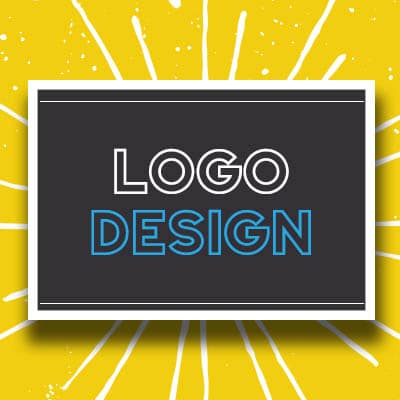 If you need an initial logo design, you can view our options here
Once you purchase a logo design, you will receive a logo design guide that will detail the process of working with us to design your logo. The guide includes suggestions for the style, font and colour options you may wish to use in your logo design.
WHAT'S INCLUDED IN YOUR LOGO PACKAGE ?
Logo Design Concepts x 3
Revisions x 3 once main logo concept is agreed on
Approximate delivery 2-4 days
File formats x 3 (5 files total including):
.jpg (72dpi and 300dpi)
.png (72dpi and 300dpi)
.ai or .psd depending on design (300dpi)
WHAT WE NEED FROM YOU TO GET STARTED:
Name of your preferred style from the guide.
Colour preferences
At least 2 font preferences
Your business name
Do you have a tagline?
Any additional images, links or ideas to use for inspiration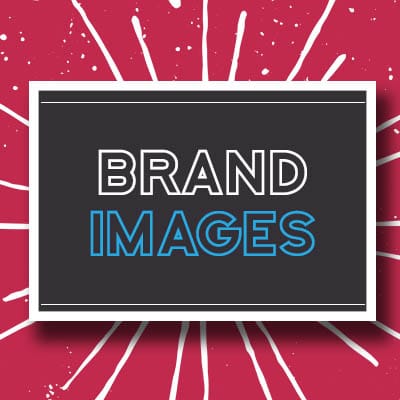 We also offer a full brand image design service which includes your logo design and other branded images for letterhead, social media and email. Read more about these options HERE
WHAT'S INCLUDED IN YOUR BRAND IMAGE PACKAGE
LOGO DESIGN:
Logo design concepts x 3
3 revisions once main logo concept is agreed on
Approximate delivery 2-4 days
3 file formats (jpg, png, ai or psd)
BRAND IMAGES:
Favicon
Social media profile and header images for Facebook – 2 files .jpg format
Social media profile and header images for Twitter – 2 files .jpg format
Social media profile image for Instagram – 1 file .jpg format
Social media profile image for Pinterest – 1 file .jpg format
Email signature – we provide 3 alternatives chosen from the list of 6 provided in the guide
Business card – front and back designed
A4 Letterhead in Word
NOTE: Images are created for 4 social media platforms. If you prefer alternative platforms to any of the 4 listed above, we can swap them for you. For eg, if you do not want a Pinterest profile but you would like a LinkedIn profile.
You can read more about the packages in our store HERE. 
FREE DOWNLOAD: Social Media Image Asset Size Guide
SIGN UP below to download the FREE Social Media Image Asset Size Guide.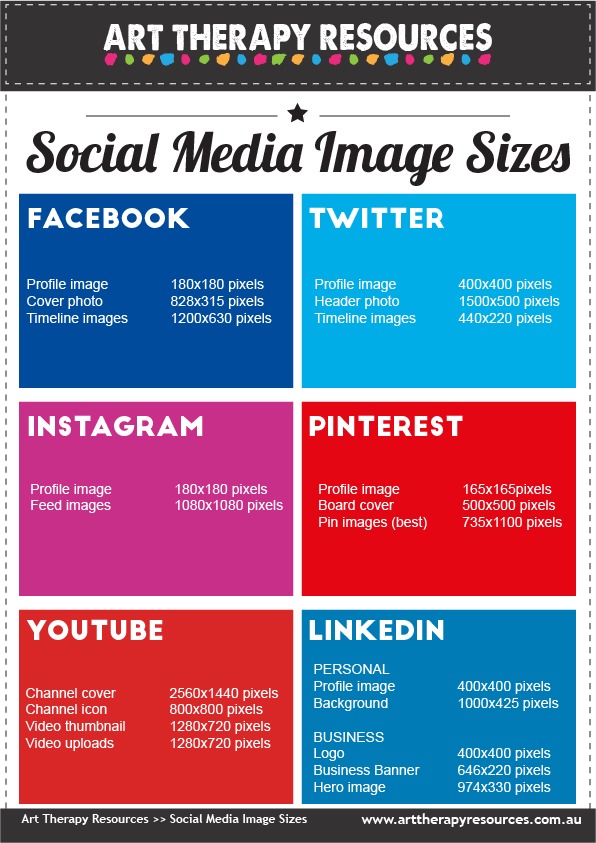 BUILD YOUR ART THERAPY REFERENCE MATERIALS:
Pin this image to your Pinterest board.
SHARE KNOWLEDGE & PASS IT ON:
If you've enjoyed this post, please share it on Facebook, Twitter, Pinterest. Thank you!